It's a new month, so it's time to get motivated with March's rewards! Pursue your dreams with a little help from these inspiring Young Living products.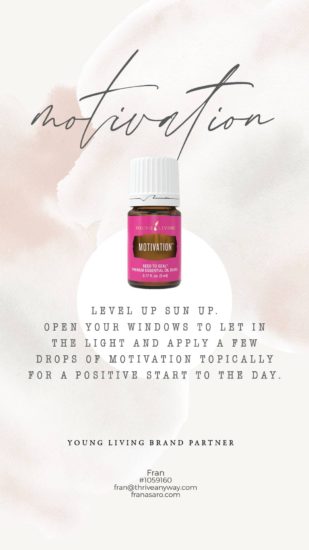 Setting goals? Diffuse Motivation as you dream big.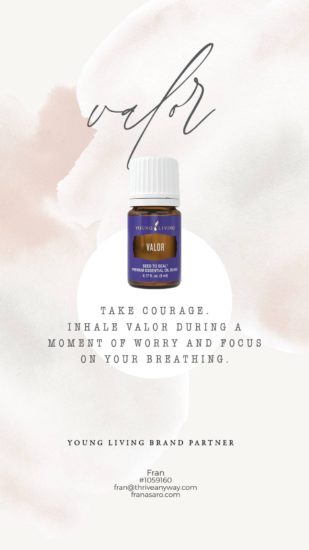 Looking for a bit of courage before an important conversation? Valor's got your back.
Store your favorite oils for on-the-go inspiration in a Roller Bottle Set and say your morning affirmations as you diffuse Envision.
Make it through the afternoon slump with a bit of En-R-Gee and apply a drop of Clarity to the inside of your wrists as you journal about your successes and learning points from the day.
Plus, elevate your life by qualifying for our 100 PV tier and earn hassle-free shipping so you can focus on the important things.
U.S. brand partners and customers who spend at least 100 PV in March can also qualify for two unique 10 percent off enrollment coupons—one from a 100 PV+ Shop order and one from a 100 PV+ subscription order—both to share with a friend to help them save on their first order!
400 PV TIER
Retail value: $227.18
Subscribe to Save:
Motivation essential oil blend, 5 ml
300 PV TIER
Retail value: $155.47
Valor essential oil blend, 5 ml
250 PV TIER
Retail value: $101.19
Roller Bottle Set, 3 ct.
190 PV TIER
Retail value: $86.19
Envision essential oil blend, 5 ml
Subscribe to Save:
Clarity essential oil blend, 5 ml
En-R-Gee essential oil blend, 15 ml
100 PV TIER
Free shipping
10 percent off enrollment coupon
Need help? Contact me here
Want to stay in touch? Join my mailing list
Shop for Must Have Essential Oil Products